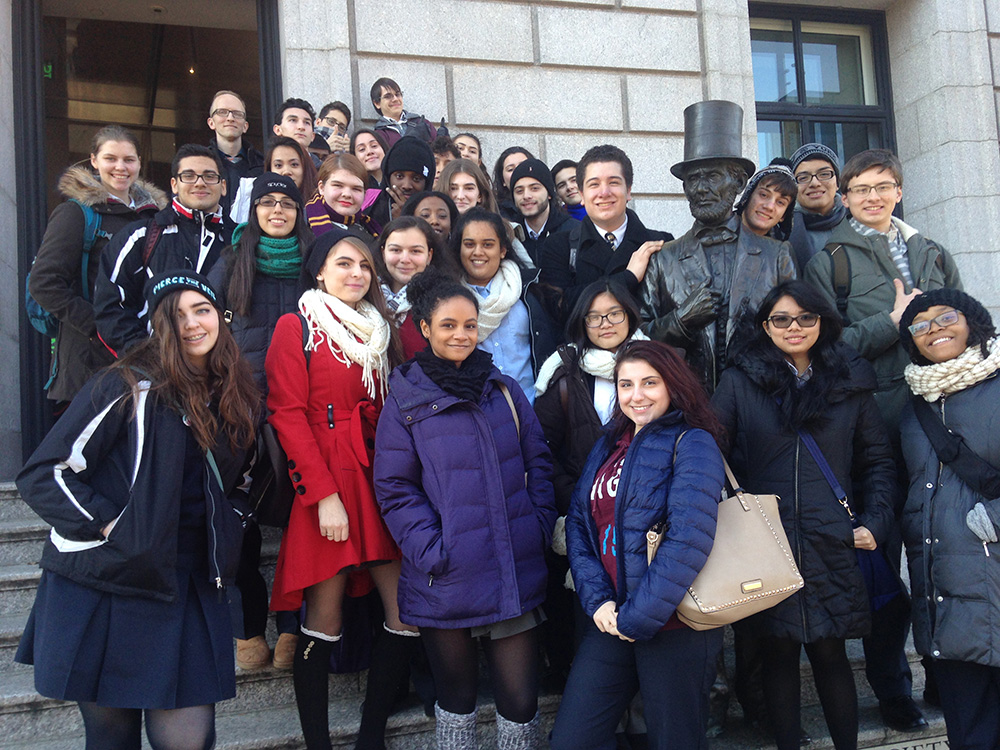 The St. John's Prep Social Studies Department makes history come alive for its students.
We approach the teaching of history through the cultivation of students' historical thinking skills. Students engage in an in-depth understanding of history from diverse perspectives through the reading and interpreting of primary sources such as letters, speeches, laws, court cases, and artwork. Students actively engage in historical inquiry by exploring compelling historical questions.
We encourage our students to connect the past historical events with the contemporary world. Most importantly, students develop an awareness of enduring and evolving societal issues in order to understand what it means to be a global citizen.
Students are required to complete four years of history and they may enroll in courses that address a wide range of historical topics and issues. These courses include Global Studies and Geography 9 and 10, United States History, American Government and Economics. Additionally, students may select from a number of electives that include Advanced Placement in US History and European History, an Introduction to Psychology, Sociology, Practical Law, Contemporary Issues and the NY Story.
Special Features of the Social Studies Department:
Qualified students may take AP Courses beginning in freshman year with AP World History. More than 1,400 institutions award a full year's credit to students receiving satisfactory grades on the AP Exams.
Regents Review Courses
Creative and Active Learning through Debates, Current Events, Mock Trials, Panel Discussions and Socratic Seminars
External Programs Opportunities for Students: Richard Brown's DA Student Advisory Board Program, Thurgood Marshall Summer Law Internship, and internships at the New York Historical Society
Engaging Students through the rich cultural resources of New York City

Any questions, please contact the Department Chair: spellecchia@stjohnsprepschool.org