SJP UNIFORM POLICY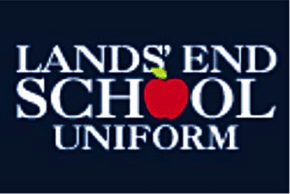 Lands' End is SJP's school uniform supplier for the 2017-2018 year. The uniform has not changed, just the company. Lands' End will be selling SJP's required uniform pants, skirts and school sweater. The shirts and sweaters will be embroidered with the school required insignia. Parents should take advantage of Lands' End's sale promotions throughout the year! Current students may still use the Flynn and O'Hara items previously purchased for 2017-2018.

ORDERING
All shirts, pants, skirts, gym uniforms and sweaters must be purchased through Land's End.

To purchase uniforms, please visit the

Lands' End website

, or call 1-800-469-2222. Please use the SJP Lands' End number - 900172370

when ordering online or over the phone

.

There are three ways to order the uniform from Lands' End: on-line, by phone or at a local Sear's Store.

The exact number of uniforms that you order is up to you.

A Lands' End representative will be available to measure incoming freshmen on Wednesday evening, May 3 on Freshman Orientation Night. Current SJP students may sign up to be measured on Thursday morning, May 4 at our Private Fit Event.
White Shirt
Purchased through Lands' End
Sweater
Purchased through Lands' End.
Uniform Skirt / Pants
Purchased through Lands' End.
Gym Items (T-Shirt/Shorts)
Purchased through Land's End
Shoes
Students must purchase solid black footwear.
Socks
Girls must wear solid knee socks or solid black tights.
Belts
Purchased through Lands' End or another retailer
Tie
Purchased through Land's End or another retailer